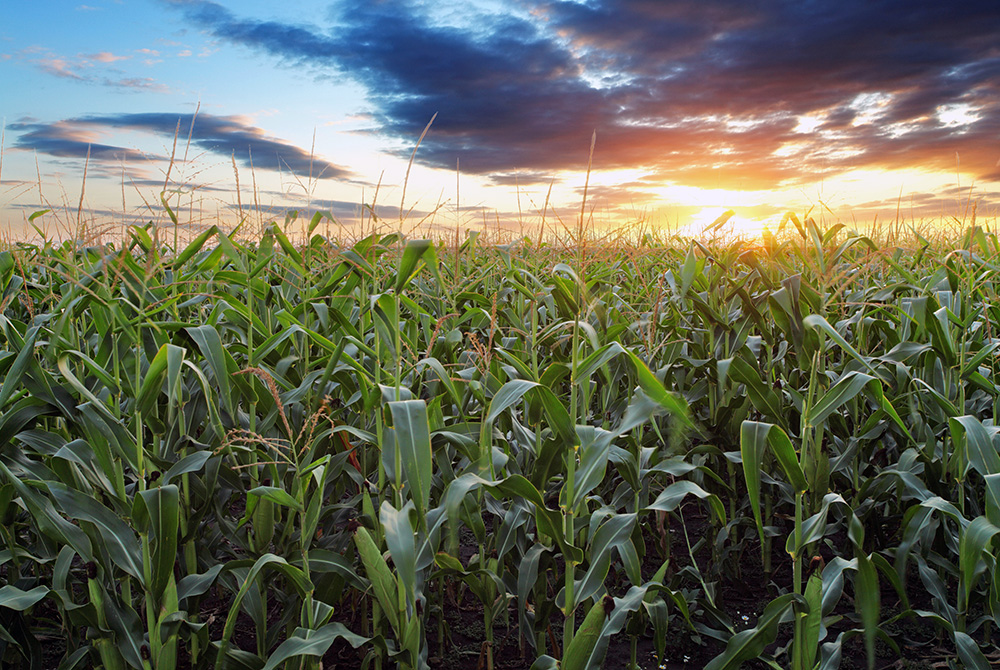 A CHANGING MARKET IN A CHANGING WORLD
A series of large-scale and long-term trends have had significant implications for global agriculture and food supply.
Population growth, climate change, consolidation in the global supply chain, regulatory constraints on the use of chemical pesticides, increased regulatory environmental controls, and increasing societal demand for consumer food safety and a sustainable environment put serious strain on the ability to maintain adequate growth in agricultural output to feed the world's population.
However, with Biotelliga's focus on sustainable crop protection technologies, these challenges also present expanded market opportunities for our company.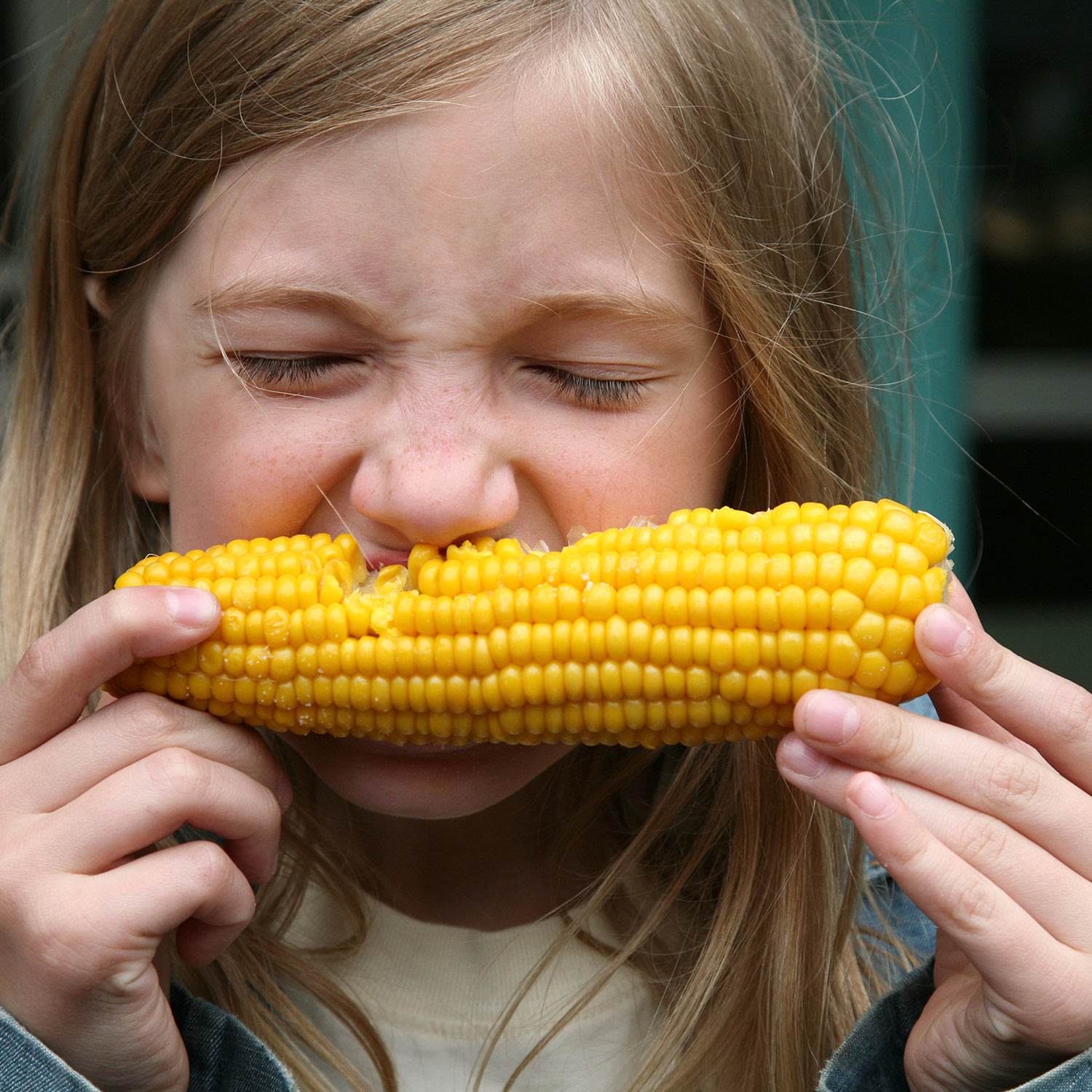 THE GLOBAL CROP PROTECTION MARKET AT A GLANCE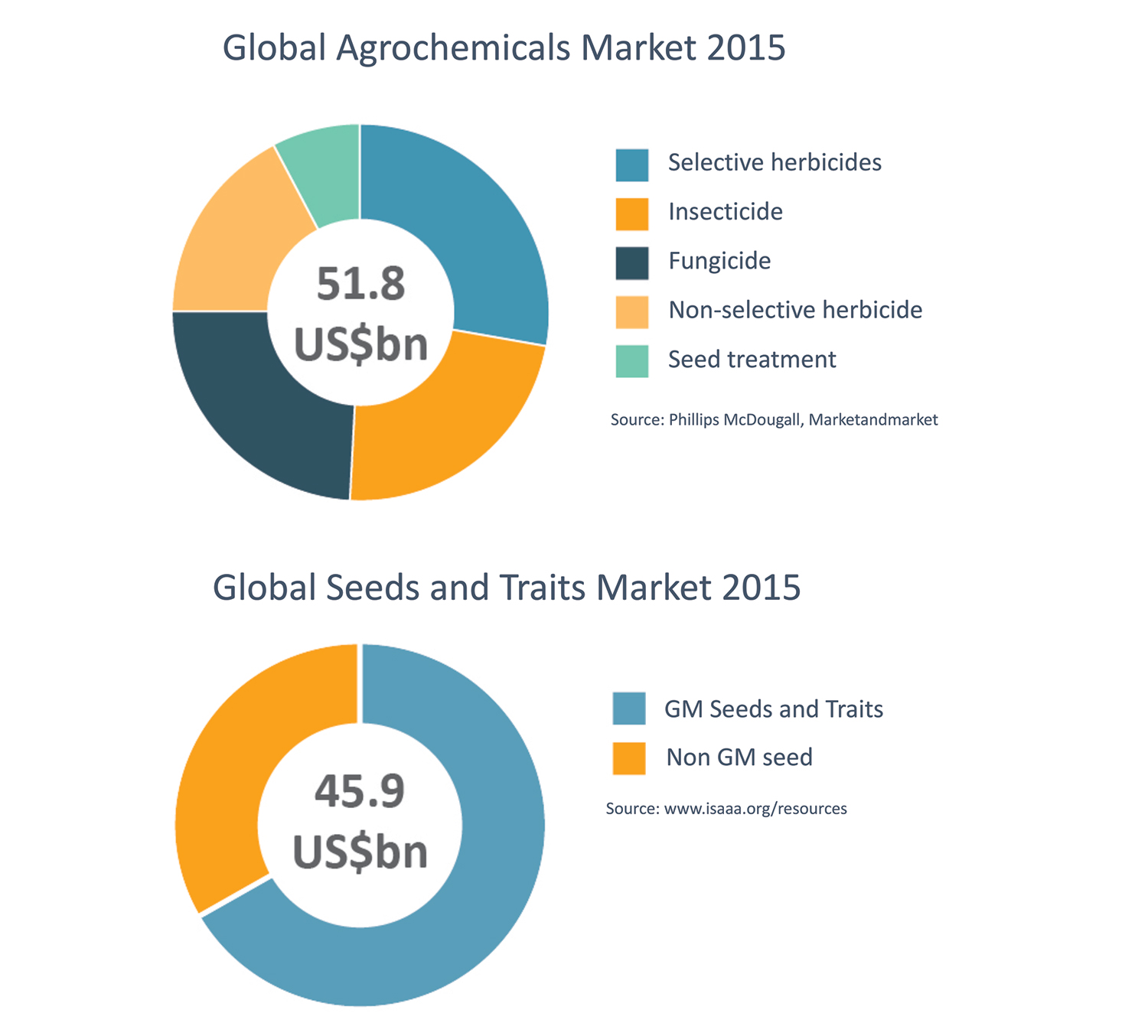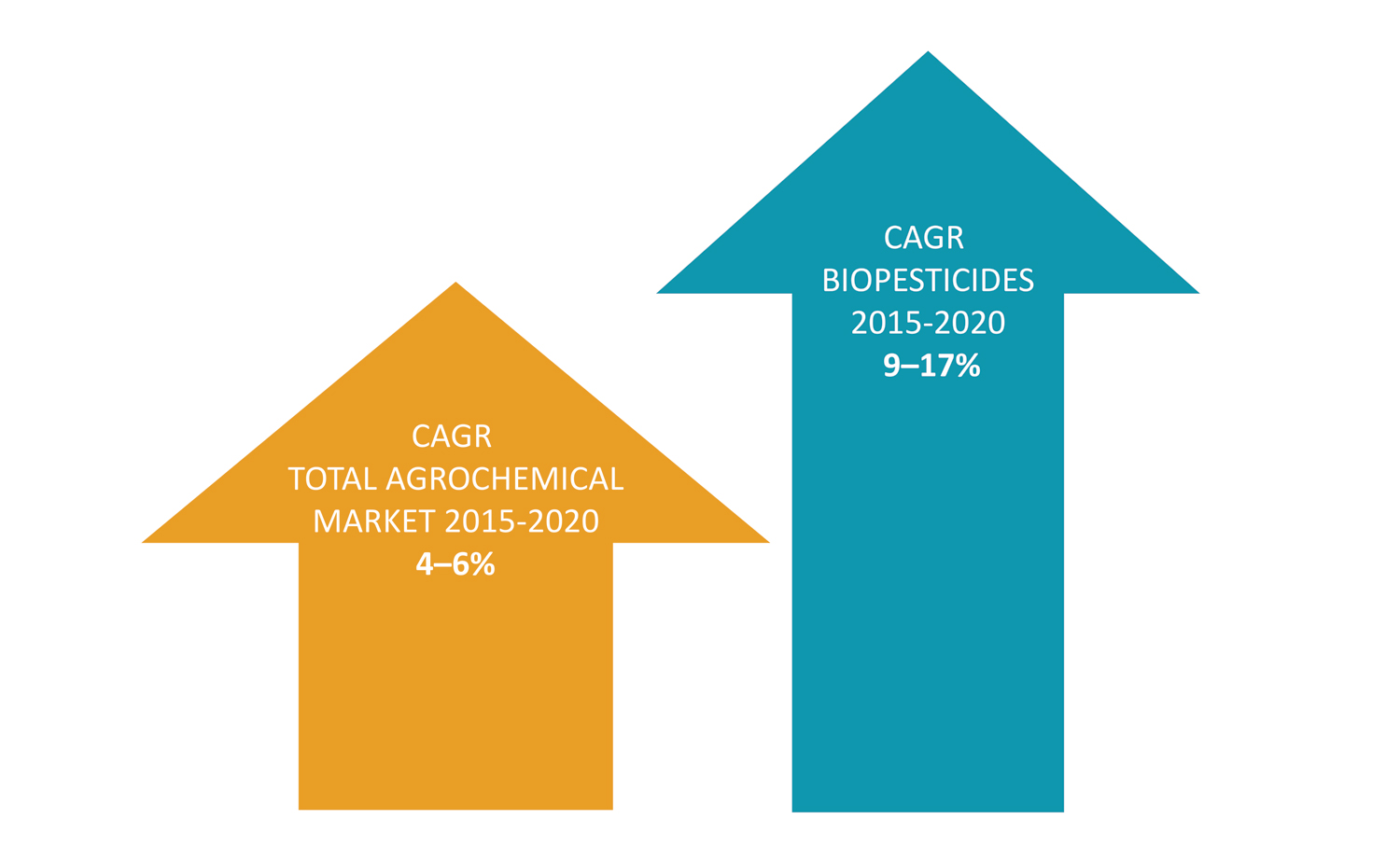 The global agricultural technology sector includes seed production, seed-associated traits and agrochemicals. The world literally relies on this sector to feed the growing global population. It is massive in scale and value, with total sales close to USD 100 billion per annum in 2015, the most recent year with good quality market data.
The crop protection market is a significant proportion of the total market, with sales of USD 51.8 billion in 2015 for agrochemicals and USD 15.3 billion for genetically modified seeds and traits. Insecticides make up 24% (USD 12.4 billion), fungicides 23% (USD 11.9 billion) and seed treatment 6% (USD 3.1 billion). Alongside the USD 15.3 billion seed trait market, the total available market for the technology areas developed by Biotelliga is thus >USD 67 billion per annum.
As well as targeting a very substantial total market sector, demand for the biology-based products that Biotelliga is developing is growing strongly. The compound aggregate growth rate (CAGR) for the total agrochemical market from 2015-2020 is estimated to be  4 – 6%1. The biopesticides CAGR for the same period is estimated to be 9 – 17%1, more than double the growth rate of the total market.